INTRODUCTION
Western Cordillera was formed in 1984 by Michael L. Wilson and Robert D. Dennis for the purpose of exploring for hydrocarbons in the Nevada Basin and Range. Our philosophy was to define a systematic strategy to delineate oil and gas prospects.
The unifying concept we carry as explorationists is that petroleum is generated from a source rock, migrates to and accumulates in a reservoir, and is contained by a trap. We all implicitly realize that to find hydrocarbon accumulations we must discover and drill plays with the CRITICAL QUARTET of mature source, migration, reservoir, and intact trap.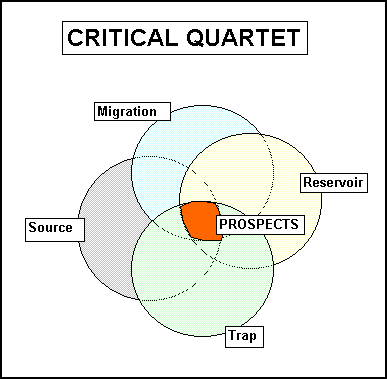 Still, wildcat "prospects" are routinely drilled without adequately assessing the simultaneous presence of all four parameters, and often, with a realization that the probability of one or more of these parameters remains totally un-assessed. Such an approach effectively eliminates exploration budgets, but does not find petroleum by design.
Only an integrated and realistic approach will find oil in the remaining, geologically complex frontier areas. Western Cordillera has stressed an integrated approach in this evaluation to determine those discrete areas in northeastern Nevada with the potential of containing petroleum accumulations.